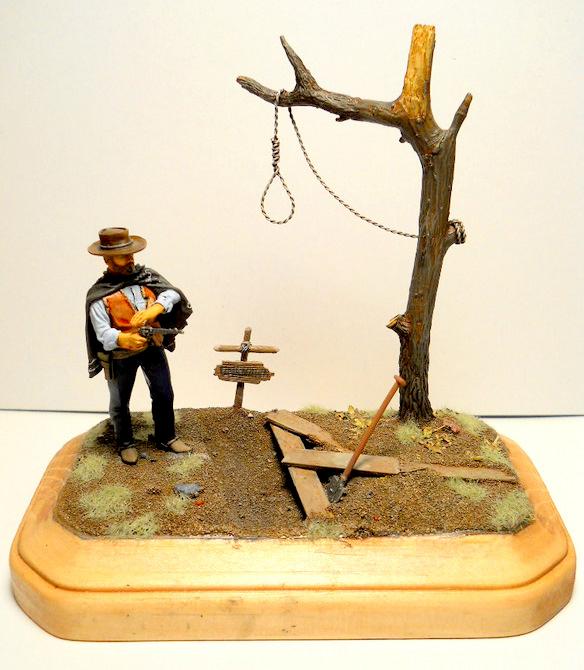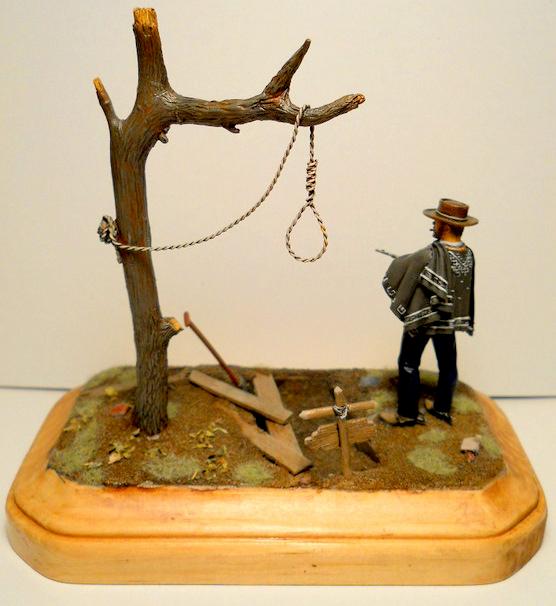 Here's a vignette I did as a gift from The Good, The Bad, & The Ugly.
This is a kit available from Andrea Miniatures. The actual base was much too small and didn't include the open grave, so I re-mounted the entire thing and made the base from scratch. Other than the base, the only other non-kit item that I switched out was the noose. The cast metal noose wasn't very crisp, had a few injection pin marks that obscured the detail, and wasn't long enough. I made a new longer noose from 24 gauge wire. Other than that, this was an excellent kit and I did a review of it for my blog.
The colors here were difficult to get precisely right as the movie stills and multiple versions of the film itself all have slight variations in color. The only easy colors were Blondie's blue chambray shirt, his dark-washed jeans, and the leather gunbelts.